MARINE CORPS BIRTHDAY CAKES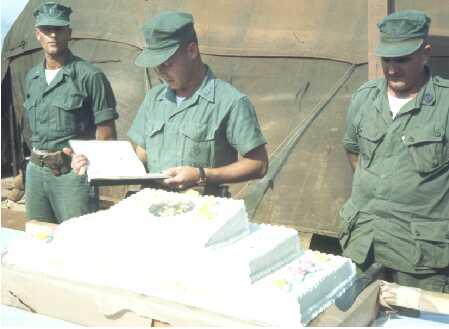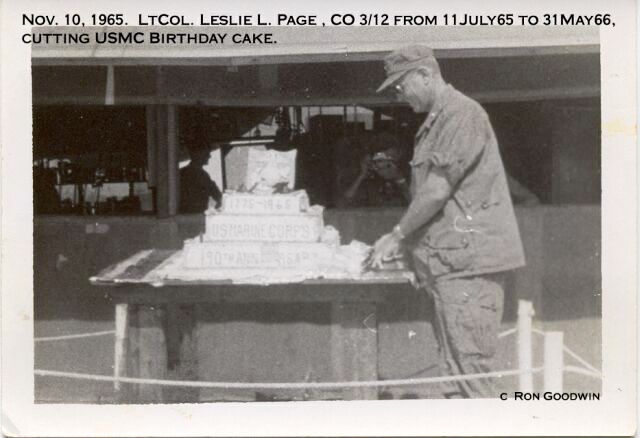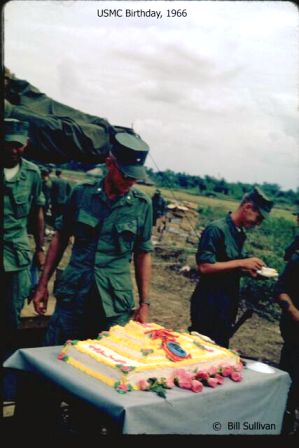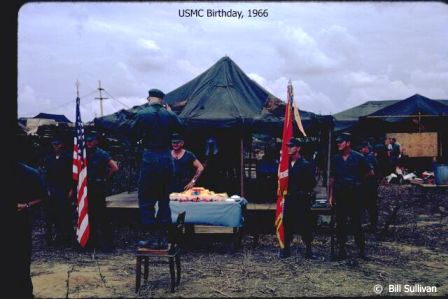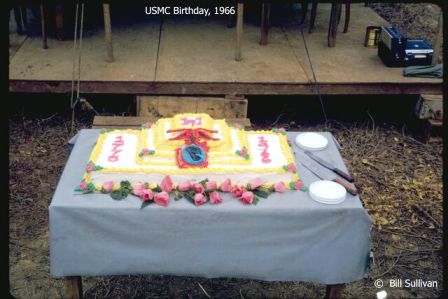 1965 1st Laam Bn/Viet Nam, Marines unknown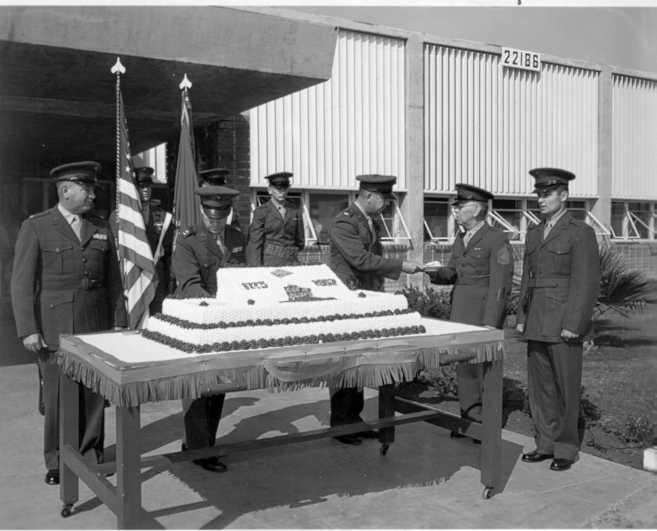 1951 believed to be at Camp Pendelton Calif.

CG General Cloud or McCloud presenting 1st piece of cake to Master Gunnery Sgt. Greag E Meriwether Sr., oldest Active Duty Marine at that time. Meriwether enlisted in 1911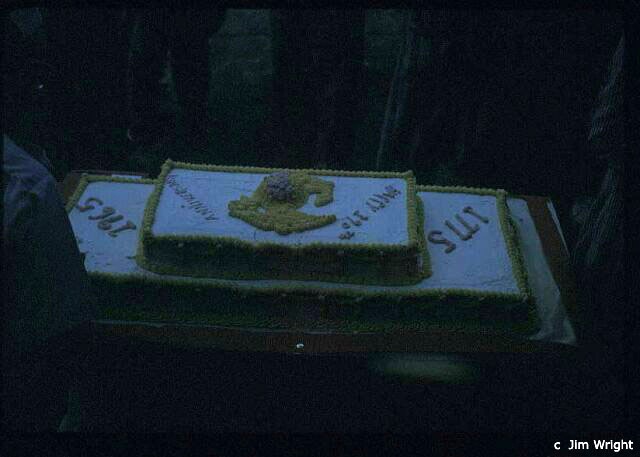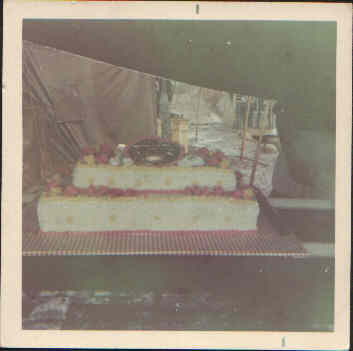 Nov 10,1967 HQ 1/13 at Khe Sanh. Cake made by LCpl William (Bill) Poland (3371) Photo provided by Craig Tourte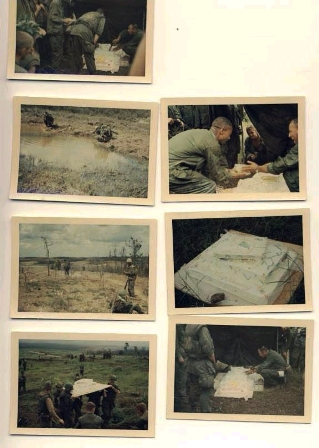 left is the Navy CO whos name I can't remember, middle Schnieder from California and at the right is Klaus form Wisconsin.   @Peter Fino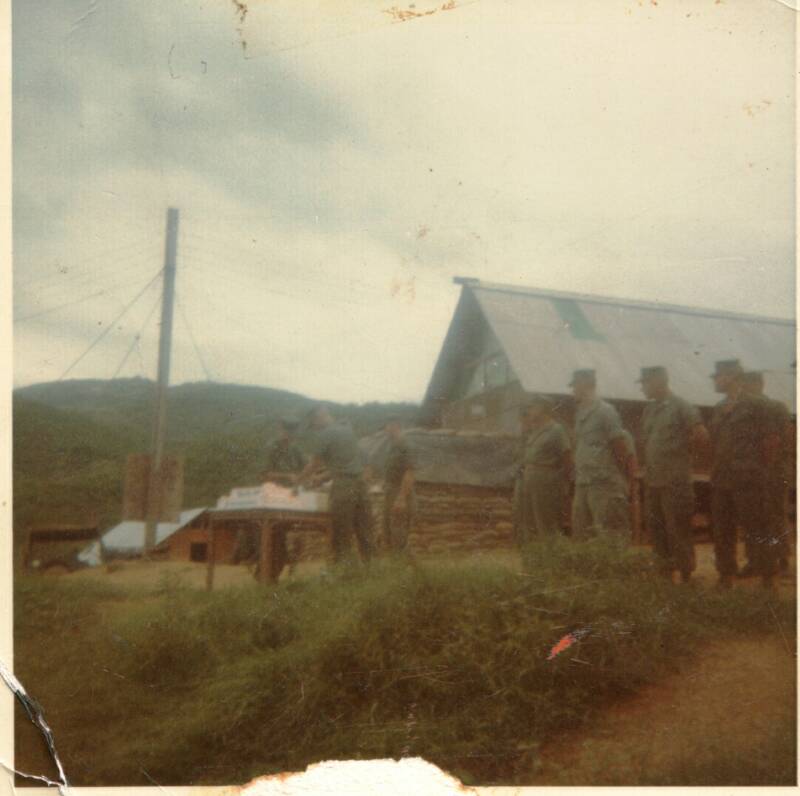 Marine Corps Birthday 1966 FLSG-A Da Nang RVN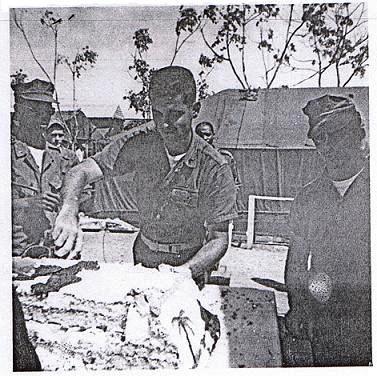 L/Cpl Bob Wallace (Miami, Florida) cutting a slice of the Marine

Corps birthday cake 10 November 1965 at FLSG-A DaNang.

@ Lawrence Wells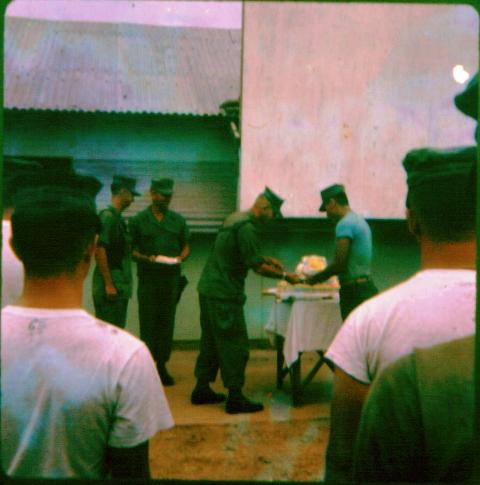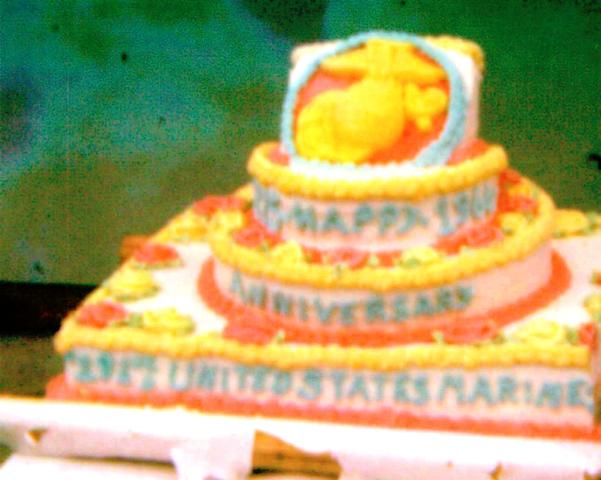 I received the second piece of cake Nov 10, 1966 on Hill 327 C Battery !st LAAM Bn. I was the youngest Marine in the unit.  Matthew Wojciechowski