LCpl Rickey L Chran

H&S 2/26 (Khe Sanh)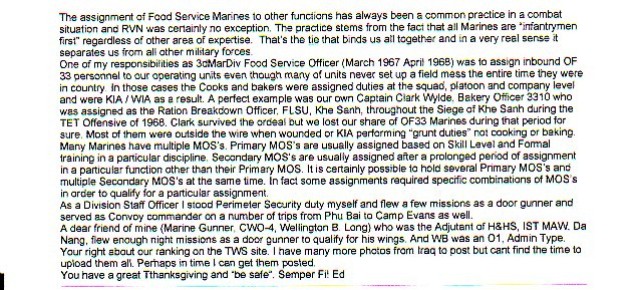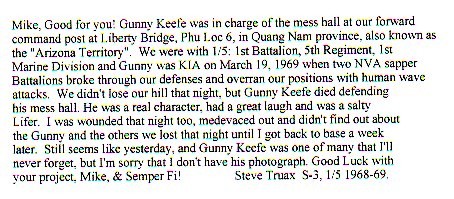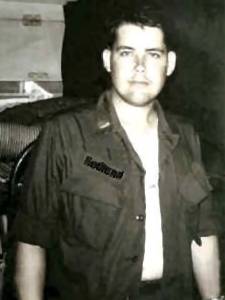 Sgt. Peter Hudlund

HQ/9th Engineer Bn


LT. McVey  served as FSO at Da Nang in 1966.On another tour in 1970,he was with 1st Recon and KIA/MIA.researching continues on his time with Food Service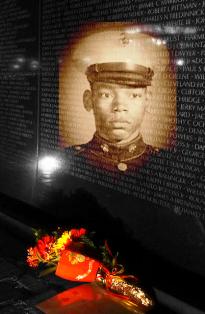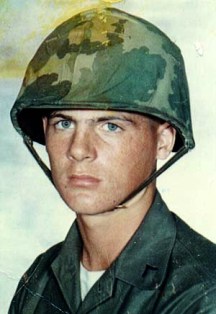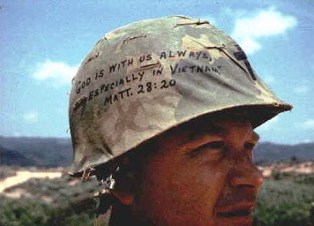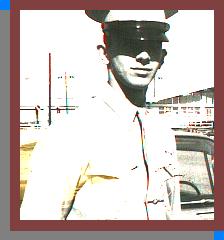 PFC Arthur P Williams

3/12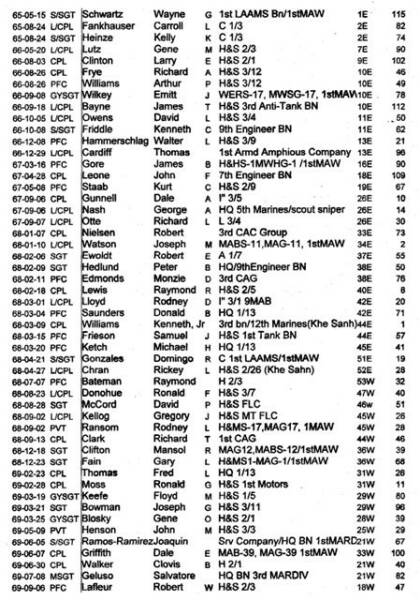 Please E-mail me if you served with any of our "Fallen Hero's" from Food Service, and care to relate any thoughts in their regards.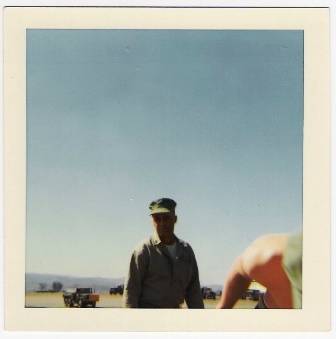 Sgt. Ski was a E-5 when this was taken. We were with H&S Co. 3rd MAW. You have no idea how bad I feel that he is gone   Peter Fino

Feb 65 "Operation Silver Lance"