CPL CHILDRESS LEWIS C

CPL JENKINS EARL D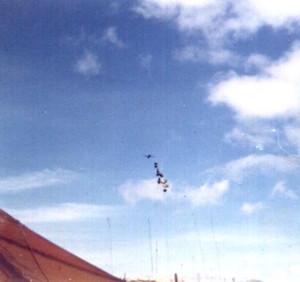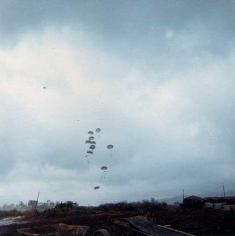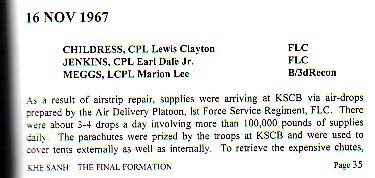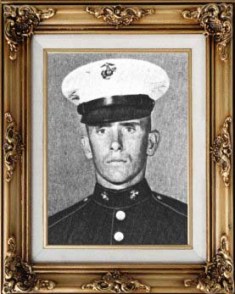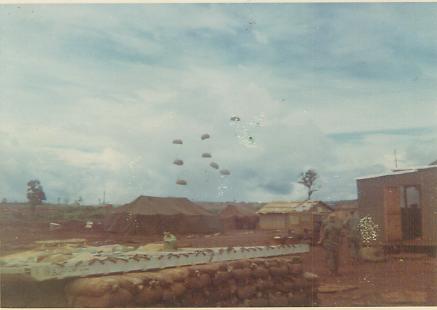 I am Corporal "JD" Taylor. I was aboard the KC-130 when Corporals Jenkins and Childress were killed during a parachute jump into Khe Sanh, November 16, 1967. It has been almost 40 years and I still remember them hitting the ground. I arrived in country just before Labor Day, 1966. Spent 30 days on guard duty at Red Beach, then reported to the, then, the 3rd Air Delivery Plt. I think we became the 1st Air Delivery Plt when the 1st Marine Division moved north in early 1967 (we starting seeing Army around DaNang). Then later in 1967, we became the (only) Air Delivery Plt. I extended once. I parachuted into Khe Sanh in September, 1967. An article appeared in the Sea Tiger newspaper about this jump-I would to have a copy made and sent to me. February, 1968, I flew into Khe Sanh in time to witness the KC-130 crashing on the runway. I got back to DaNang in time to go on R & R to Australia. Got back from Australia on my 21st birthday. Got the hell out of Nam, April 15, 1968. Reported for duty at navy prison in New Hampshire. Got out of the Corps June 29, 1969 as a sgt. Thank you for listening to me. J. Darrell Taylor

From: 5810 Catoctin Vista Drive, Mt. Airy, Maryland 21771-6024


Posted on March 14, 2006 at 07:11:29 AM by Henry R Gagne

I knew and trained with both of these Marines. Went to Jump School with them

in September of 66 and then went to Rigger School in Fort Lee,then Camp

Lejune,Camp Pendelton for Jungle Training.I stayed in Okinwa because I was

only 17 they went ahead of me to Da-Nang. I have pictues some where of us at

Camp Pendelton smoking Tampa Jewels (thought we was hot ####). May there

Memory live on....Semper Fi

Henry R Gagne Delta Co- 2nd platoon. Livin on the coast of Maine

I was on the strip that day it made me

sick to see them hit the ground.

I thought 1 hit a tree and I see that jump at night.

2 jumps were made if I remember right.

Gald to see one that jumped is still around.

Sam Messer

CBMU301

I remember that day well. The C-130 made two passes at about 500 feet. The

first pass the aircraft put it's wheels and flaps down and the ramp was

coming down as it passed overhead, I could see men standing at the ramp. On

the second pass 3 jumped, two didn't make it. I was standing with some Brew

Tribesmen at the time, just north of the jump zone. Tom Horchler and I have

talked about that incident many times. Craig W Tourte

I witnessed on of the Marines falling to his death. My platoon or company was returning from a patrol near the LZ. As I recall, the chute never fully opened. It seemed to be tangeled in the lines, the chute couldn't fill with air. I watched not realizing exactly what was happening, not initially knowing a man was attached to the chute. I later heard what happened...new air delivery guys reporting to Khe Sanh but jumping in. Was the chute packed incorrectly? I don't know.

                                   Nick Romanetz