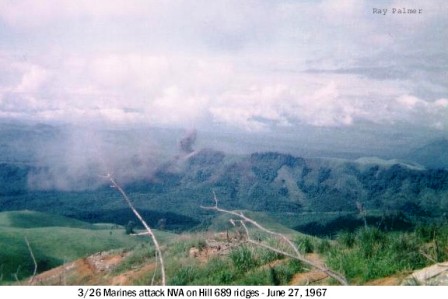 Attack on Hill 689 - June 27, 1967

Picture by Ray Palmer of D/1/26 from Hill 861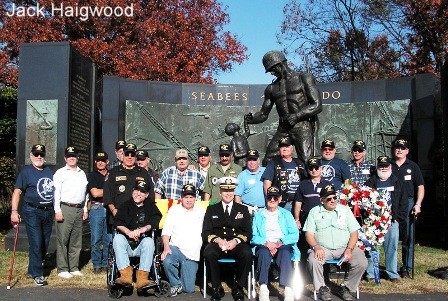 Anyone notice how much "Tougher" these old Seabees look compared to that Marine reunion picture? Canes, wheelchairs,potbellies......we're ready to kick some butt! JH

The third smiling face in from the left is Bill Mytnik Khe Sanh vet.

Jack Haigwood is the fourth smiling face in behind our yeoman at Khe Sanh Jerel Wenger.

Right behind Jerel and his wheel chair is me Sam Messer in my Grey Khe Sanh Hat.

Next to me in shades is Ray Cruz another of the Khe Sanh Seabees.

I count 5 maybe 6 Khe Sanh seabees in this pic.

Sam Messer

CBMU301

Aug 67 to march 68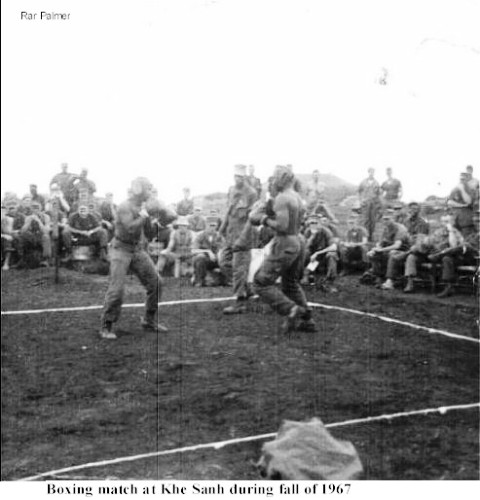 Mike,I don't know if you have these pic's or not.

This is the C-130 that crashed on 13April68 at Khe Sanh.

Mr. Poilane was killed as a result of it.

Thanks for all you do!

Don Lacy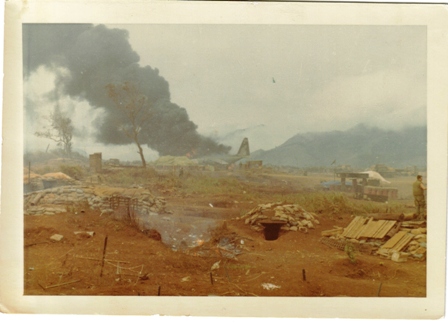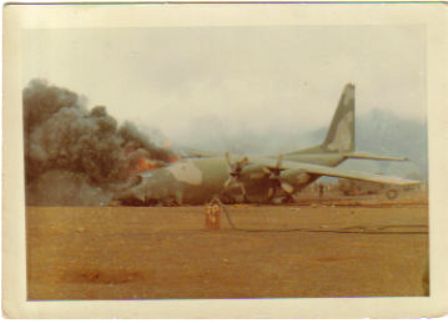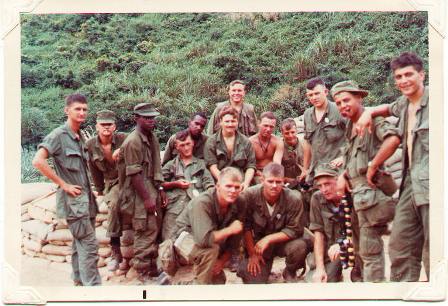 below   1st Section 81 mortars 2/26. These guys were attached to Echo most of the time.  Contact Eric if you can put names with faces.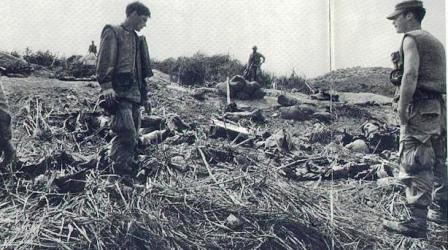 Eric Francis Smith <s8969@comcast.net>

It was taken on Hill 861A, after the attack by the NVA on 05 Feb 68 .I am on the left with no Helmet. The Marine in the soft cover is Cpl Billy Drexel from Fort Worth Texas. Who was decorated for the fight on 5 Feb 1968, he was a member of my Weapons Platoon and lost both his legs when we moved to Hill 861 at a later date.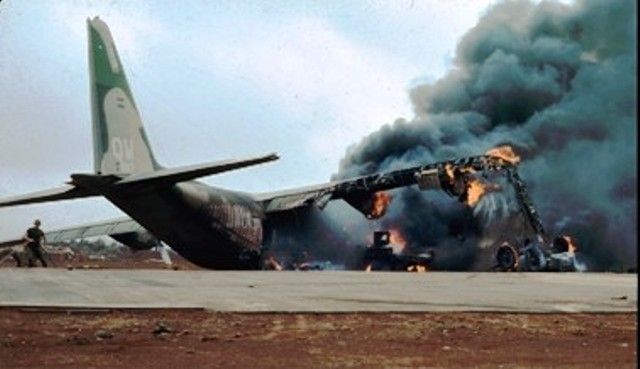 This photo provided by Lt. Bruce Geiger of the same plane crash on 4-13-68 at Kahn Sanh  4-07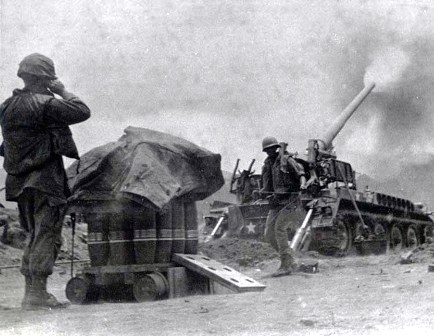 Mike

Here is a good picture of an Army 175 at Camp Carroll, firing support for Khe Sanh

S/F

Joe M   4-07

I was on that plane when it crashed, returning from 12th USAF hospital in Cam Ranh Bay. All these years it's been in my brain that it was an unpainted, shiny aluminum USAF C-130. That's what I remember from getting on it in Da Nang. I guess three different pictures all showing a camo paint job shows how good my eyesight is.  Mike Haight B 1/13  April 07