L/CPL PUHI KEITH J

L/CPL SEAMAN HAROLD L

I did not know  either of these Marines, but was in my hootch and heard the explosion. When we went to see/or help the MP's ran us off and were told later, that Keith and Harold were loading out dated ammo on a truck, when a gernade went off. I did attend the Memorial service for them them.

IF ANYONE HAS ANY FUTHER INFOMORATION, CONTACT ME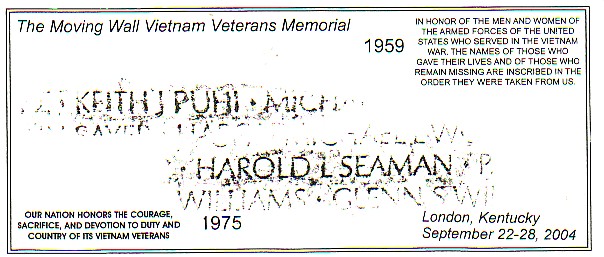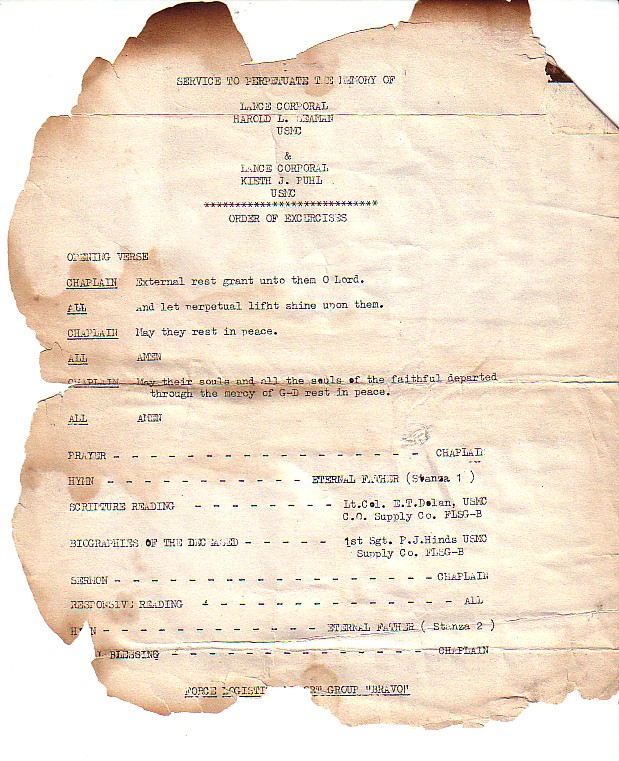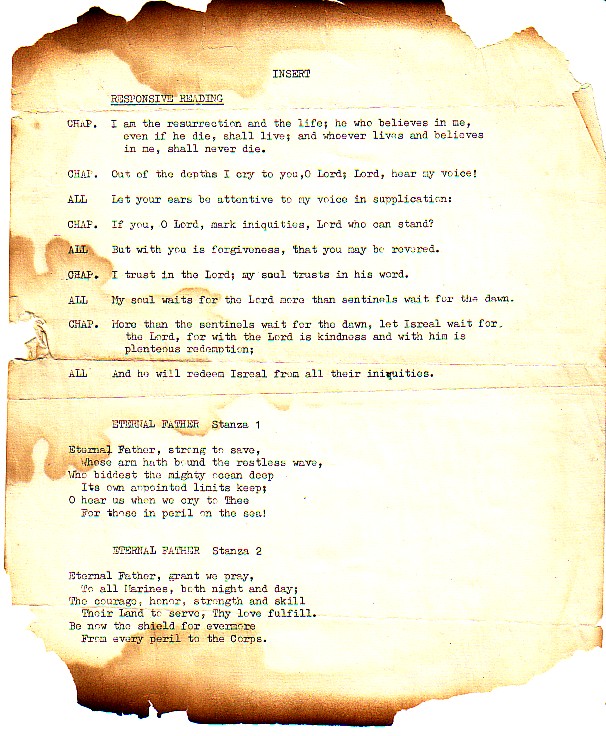 Larry Wiedemann

usmc2218@hotmial.com

27 Klainecrest Ave Fort Thomas Kentucky 41075 USA

Good Man

Harold and I were in Okinawa before we left for Nam. I just left LZ Russell, and went back to Dong Ha. No one ever said a word, but we always walked over to the small chapel wher they had a running list of the past week's KIAs. I saw Harold's name on the list, yelled at the Chaplain amd went over and tore my hootch apart. Right then and there, I had enough of the Corps !! Harold worked in Ammo co.3rd Mar.Div, by the DMZ, and he and a guy named PUHI, were unloading duds from a truck when 1 went off, killing the both. Harold was a damn good Marine. I spoke with his brother Mike in 1992. The next day, a friend of both of ours, John Pratt, also got killed. I'm very sorry for what happened Harold, honor our time together, I'll see you when the time is here. God Bless all of you,rest in peace and SEMPER FIDELIS !!

Jun 10, 2007

Dave Mentzer

dave1marine@aol.com

Served with Harold In RVN

3637 McArthur Dr. #15

Fort Wayne, In 46809 USA

Remembering you Harold

I didn't know you for that long Harold, but time is all reletive when it comes to war and Brotherhood. Rest in peace my friend.

Sunday, March 13, 2005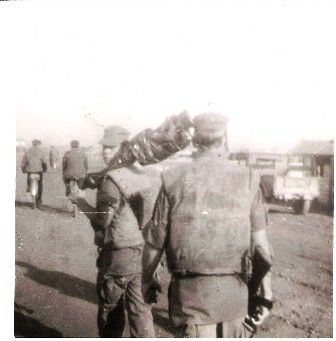 L/Cpl keith Puhi and I met in Quantico Va. going thru Ammo tech School. We became very close friends, that when we were being shipped to Camp Pendelton for staging he was unabe to fly home to Hawaii so he asked if he could stay with me and my family  on our 30 day leave. We had plans to open a sporting goods store when we returned back to the states.  I was stationed at LZ Stud at the time of his death. I still have a picture of him on my wall at home. He will always be remembered 

Photo provided by Jim Salvador (3-29-08)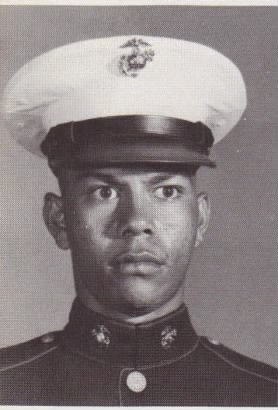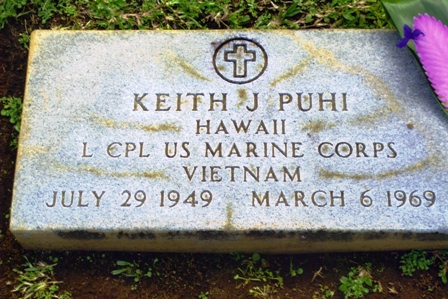 Photo provided by John Ebenger 12-2012  John served with Keith in Quang Tri